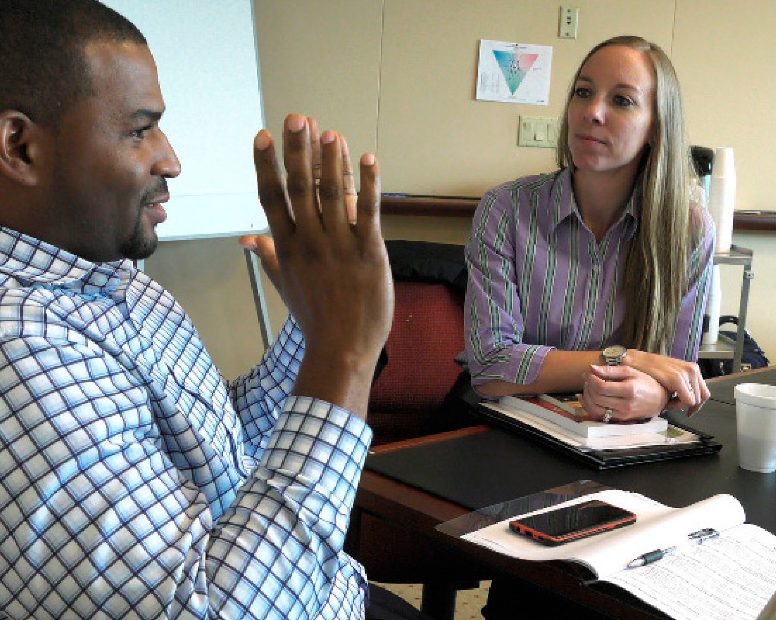 A Learning Organization
Recently a group of ITG Brands employees shared ways in which they are Building Capability through on-the-job development, whether through cross-functional teaming, improved tools and technology, or formal education. Another key way in which ITG Brands employees build capability is through professional development.
"Our company has changed a lot over the last few years and that means what our employees need has changed," says Melissa Duynhouwer, Director of Talent & Capability. "One of the ways we support their professional success is by offering a broad range of learning and development opportunities that are aligned to the strategy of the business."
In 2018, the Company's learning and development agenda focused on navigating and leading change, through workshops available to employees across all levels of the organization along with a change management toolkit specifically for people managers. Other areas of focus were strategic thinking, coaching and feedback skills, and an ongoing emphasis on general leadership development centered around Leadership Expectations. Along with over 400 live classroom learning opportunities, employees completed almost 4,000 e-learning assets on a broad variety of topics on LEAP, ITG Brands' online learning portal.
In 2019, Melissa says the Company's learning and development plans are even more ambitious.
"We will continue to focus on change, shifting focus to developing agility, resilience, and engagement in a dynamic business environment. We are constantly reviewing and looking for ways to strengthen our formal training programs both in Field Sales and in Operations. We'll start talking about diversity and inclusion and why it's important for the success of our business. All of these efforts will continue to center around our Leadership Expectations," she says.
"A couple of years ago we updated our performance review process to focus on development as well as performance. Beyond our annual year-end process, employees and managers should be having ongoing discussions about performance and ensure that learning and development plans support individual, team, and company objectives," says Melissa.
"As an organization, we are focusing on developing our talent more than ever before," says Michele Deuterman, Senior Vice President Human Resources. "It's great to hear how much employees appreciate these opportunities and to see our workforce as a whole continue to build capability."