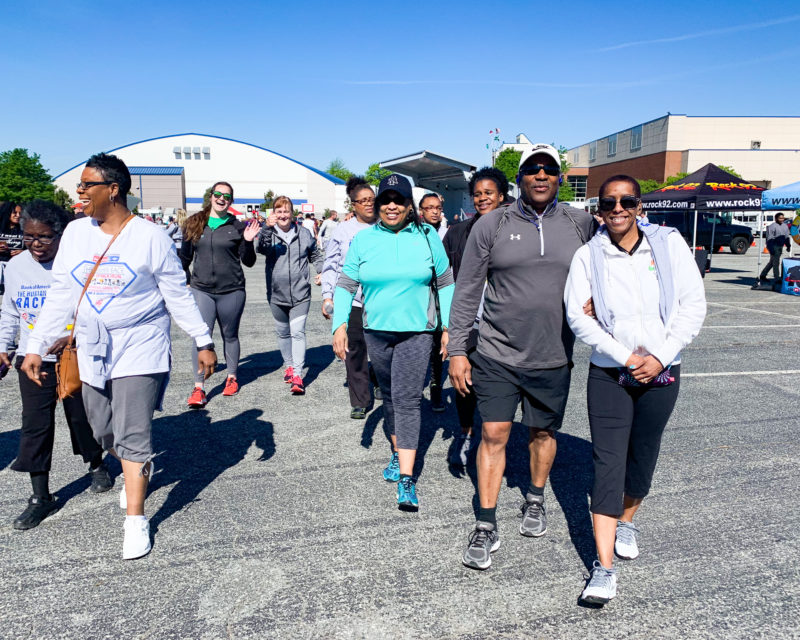 Employees Race to Assist Non-Profits
The Human Race is a 5k walk/run that encourages participants to raise money for their favorite nonprofit organization. The Volunteer Center of Greensboro manages the race and has raised over 4.8 million dollars for hundreds of local nonprofits. This year was particularly special being the 25th Human Race event successfully held since 1994!
The Human Race is a unique way for our community to come together. ITG Brands was one of many companies who formed teams of employees to participate in this fundraising event. Each employee was able to choose and support the non-profit they are most passionate about.
"I have participated in The Human Race for several years.  It is an easy way to contribute to organizations that improve our community. I always have fun and leave with a good feeling.  All of us walking or running together adds up to make a big difference in our community," said Cynthia Williard from ITG Brands.
Cynthia is one of many ITG Brands employees that appreciates the company involvement in this incredible fundraising event. "I am glad that ITG employees support The Human Race. It enables us to spend time with co-workers outside of the normal work day and create friendships with ITG employees across the company."
The mission of The Human Race is to strengthen our community by creating meaningful volunteer connections; to connect people, promote volunteerism, support nonprofits, and build partnerships. ITG Brands is proud to be a part of this amazing fundraising event each year and loves to see the excitement and participation of its employees.
Between 3,000 and 5,000 people walked, ran or rolled the 5k course in Greensboro, then gathered in the Special Events Center for an After Party with free food, music and fun for the whole family.