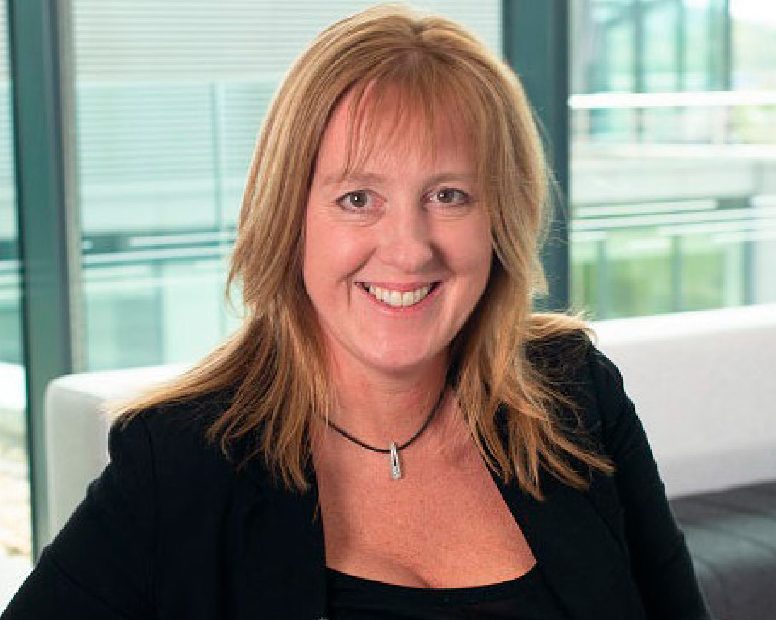 Imperial Brands Presents at CAGNY
Imperial Brands CEO Alison Cooper told investors last week that the U.S. market plays a big role in delivering on Imperial's global strategy. ITG Brands' portfolio has delivered a turnaround in market share performance, coupled with strong revenue and profit growth.
Imperial Brands participated for the first time at the annual Consumer Analyst Group of New York (CAGNY) conference last week as Alison and Chief Development Officer Matthew Phillips delivered Imperial's strategy and investment case to hundreds of investors and analysts in the U.S. This year's event in Miami attracted more than 20 big name companies including Coca Cola, Unilver, Danone and Nestle. The only tobacco companies presenting were Imperial, Philip Morris and Altria.
Alison says the U.S. tobacco profit pool has grown consistently over many years and she expects this to continue; as this is one of the reasons Imperial expanded its business in 2015 when it established ITG Brands. "The acquisition has been a great success," says Alison. "We've delivered a reversal in the share performance of our cigarette portfolio, driven a dramatic turnaround in the cigar business and are now well positioned to deliver significant revenue growth in NGP."
In 2018, US industry volumes declined 4.8% which is greater than recent years, driven by factors such as rising gas prices, state excise taxes and higher manufacturer price increases. While the growth of vaping also contributed between half and 1percent of the decline, Imperial projects the impact from vaping will continue to be gradual.
"More than offsetting the volume declines, our price mix increase since the acquisition has averaged 9 percent, which is above the industry. This is because our cigarette portfolio has a lower average price per pack so any increase represents a higher percentage uplift. We also have a mix benefit from a fast-growing mass market cigar business." Alison reports the tobacco value creation model in the U.S. works well and expects the trend to continue.
"From the outset we set out a clear strategy to focus our investment behind profitable, sustainable share in cigarettes, primarily by turning around the acquired focus brands of Winston and Kool," says Alison. "I'm really pleased by the improving share trend driven by this portfolio strategy, where the drag from our tail brands has been increasingly offset by growth in our focus brands.
"We've also evolved our portfolio in response to the growing demand shift in the market with mix shifting from traditional premium into premium value and from traditional discount into deep discount.
"And we've repositioned two of our previously declining portfolio brands, Sonoma and Montclair into the deep discount segment, and we're pleased with the initial results, supporting our overall share performance."
A restructuring of the mass market cigar business, with a clear portfolio focus, has been a further success as a result of strong revenue performance. Backwoods and Dutch Masters lead in the natural leaf segment, which is the fastest growing. And ITG Brands has leveraged an expanded sales force across a much broader store base to further drive growth. Smokers today are increasingly moving away from consuming only one product.
Imperial recently completed a major consumer study across 7 of its largest markets and one of the findings shows an increasing consumer repertoire in nicotine products. It shows just under a half of consumers regularly choose two or more products, be they cigarettes, rolling tobacco, cigars or reduced risk products such as vapor and heated tobacco. This is a significant change from 20 years ago when over 90 percent of smokers smoked strictly cigarettes.
"Our study shows that 20 percent of smokers currently also vape and are reducing their cigarette consumption as a consequence as part of their journey to move to reduced risk products," says Alison.
One of the biggest investor concerns is that combustible volume declines are accelerating, in part fueled by the growth in NGP.
"Across our footprint, we've also recently concluded a significant cross category review and we believe the tobacco value creation model remains intact. "We expect volumes will continue to decline, which may reflect some acceleration from switching to NGPs, but overall this can be more than offset by positive price/mix to result in low single digit revenue growth." She says. "The overall market development in our footprint looks resilient and the outlook for us is therefore particularly positive."