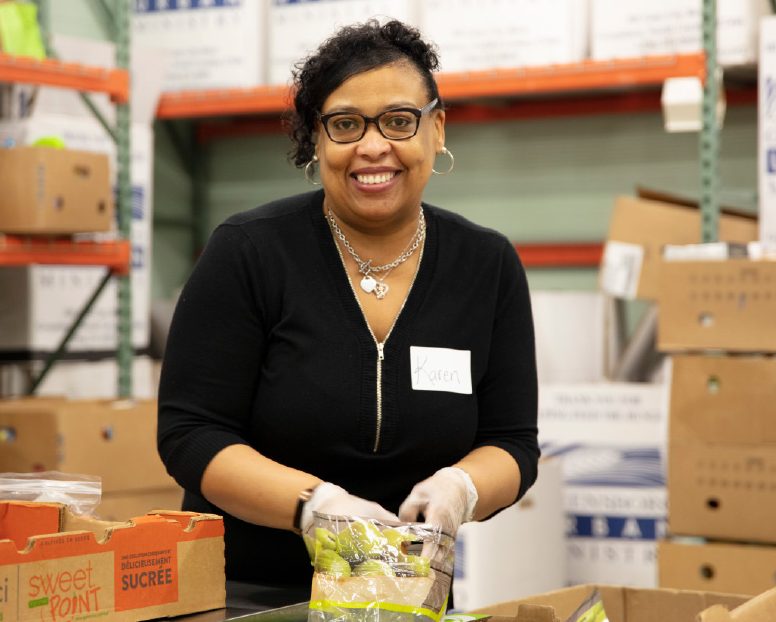 ITG Brands Gives Back at Greensboro Urban Ministry
Volunteering is one of the driving forces for creating change and making a positive impact in your community. Since 1967, The Greensboro Urban Ministry has been dedicated to helping those in need find paths to economic stability, personal fulfillment, and spiritual well-being.
ITG Brands employees spent their day at the Greensboro Urban Ministry as part of a United Way service project serving food to the homeless as well as replenishing items in the food pantry from the Company's recent food drive. In Guilford County alone, one in five adults and one in four children do not have adequate access to food. Every day, Potter's House Community Kitchen helps these individuals make ends meet by providing between 200-500 free, well-balanced meals every day. Along with serving meals, The Greensboro Urban Ministry Food Bank collects and redistributes food to 100 or more households a day.
Everyone has their own reasons for volunteering. Teresa Womack's reason was her children. "I want to get involved more so I can introduce my kids to volunteering. It is a great way for them to learn to be thankful and appreciate what they have."
ITG Brands employees continue to show their support and enthusiasm for opportunities to help others in need. "It is a great feeling to know you are doing something good to help your community," said volunteer Elda Diez-King. "We have the ability to open countless doors of understanding, compassion and empathy when we take time to selflessly serve our community."