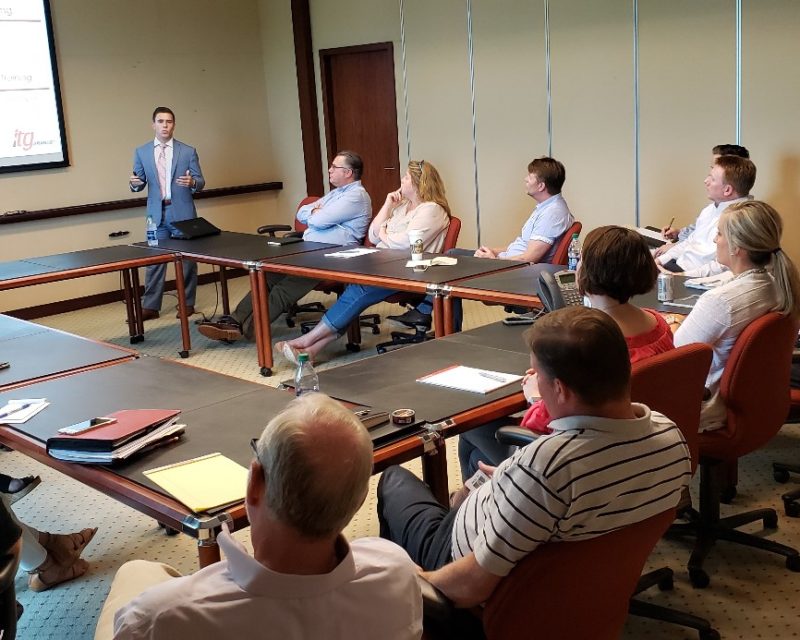 ITG Brands Summer Internship Program
Recruiting, building and maintaining talented individuals throughout the organization is the primary focus of the ITG Brands Talent team. The recent Summer Internship program resulted in all three objectives. Capitalizing on the wealth of talent within the local colleges, the internship program matched a Company need with newly motivated rising college seniors. Connecting their field of study with a specific need within the organization was a win-win for all involved.
"As we close out this year's internship program, I can say I have been overwhelmed with what these young men have brought to the table," says Talent & Capability Specialist Brielle Lawson. "This was my first year working with this program and it has been one of my highlights for this summer. Becoming invested in their success has given me a new perspective towards helping others stay motivated and grow their own personal talents. I consider this year's program a tremendous success for both the students and the Company since we have retained three of the four interns on a part-time basis to continue their contribution to the Company."
Closing out the internship program, individual presentations to department team members and executive management showcased the tangible contributions these interns provided the Company.

Noah Ihekaire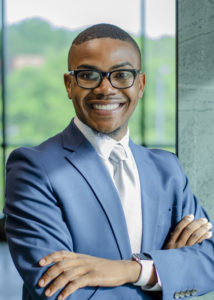 Completed a comprehensive defect reference catalog for PIC that will be critical to the purchasing of materials for cigar factories located in Honduras, Dominican Republic and Puerto Rico. Enhancing his skillset in analysis, interviews, organization and linguistics, Noah's success with this project provides a better collaboration platform with suppliers as well as educate both internal and external stakeholders regarding expectations and deliverables.
"In my ten weeks at ITG Brands, I was able to gain a more lucid understanding of what it meant to work for an international company. Working directly with factories helped me grow in multiple areas. I am more confident and prepared to tackle any obstacles that come my way. Thanks so much to the ITG Brands team for this amazing experience and for pushing me into a successful future."
Mohammed Hossain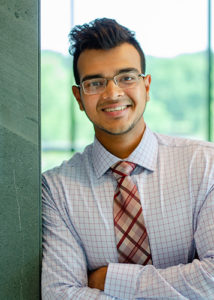 Mohammed's summer project was to create the very first national social media platform for a cigarette brand for Winston. By working with the Brand Marketing team, he conducted research and worked closely with the Legal team to overcome age gating and legal hurdles. He was able to propose a dynamic social media platform that will allow direct interaction to a larger adult demography on a regular basis, spread a greater brand awareness and grow the brand image going forward.
"The Brand team encouraged me to be open-minded and think outside of the box creating a culture of professional development and growth. I am grateful not only for the Summer program, but I am now able to continue my journey with ITG Brands as a Marketing Assistant. I look forward to more exciting opportunities with a company that everyone wants to be a part of."
Donald Wallace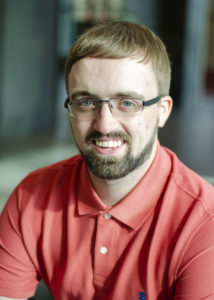 Donald began the program working with Information Technology to assess the current Company technology against the needs of the business. Mid way through the project he discovered a more important need was training around the current software solutions already available. By redirecting his focus, he is now creating training materials that will better assist with understanding the basics of current solutions. Continuing as a Junior Service Delivery Analyst, he will be working with the Help Desk and Desktop Support.
"The culture and work environment were two of the biggest assets that stuck out to me at ITG Brands. The friendliness of employees to not only participate in answering all of my questions, but also taking a true vested interest in helping me accomplish my goals and helping me grow."
Kyle Delaney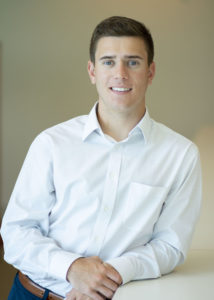 Majoring in Finance and minoring in accounting, Kyle found a unique opportunity to gain experience in both areas with the Financial Planning & Analysis (FP&A) group. Tasked with interviewing approximately 20 cost center managers, he developed an 18-month rolling forecast process. Delivering on his assignment, he recommended better tools and processes that would allow each cost center owner autonomy in developing and maintaining budgets, expenses and forecasting.
"I was amazed at how eager each person I interviewed was interested in getting to know me on a personal level. Every encounter allowed me to see how important collaboration and partnerships are in creating a successful company. I look forward to continuing work with this project through the implementation stage as a part-time employee within FP&A. This has truly been a game-changing experience for me and my career."
"I was hugely impressed with all of the students and the raw talent and motivation they brought to this team," said EVP Finance & Planning and CFO Adam Britner. "Each person has showcased a wealth of knowledge that has provided a tremendous benefit to the Company. We are glad to be able to retain their resources for the future."