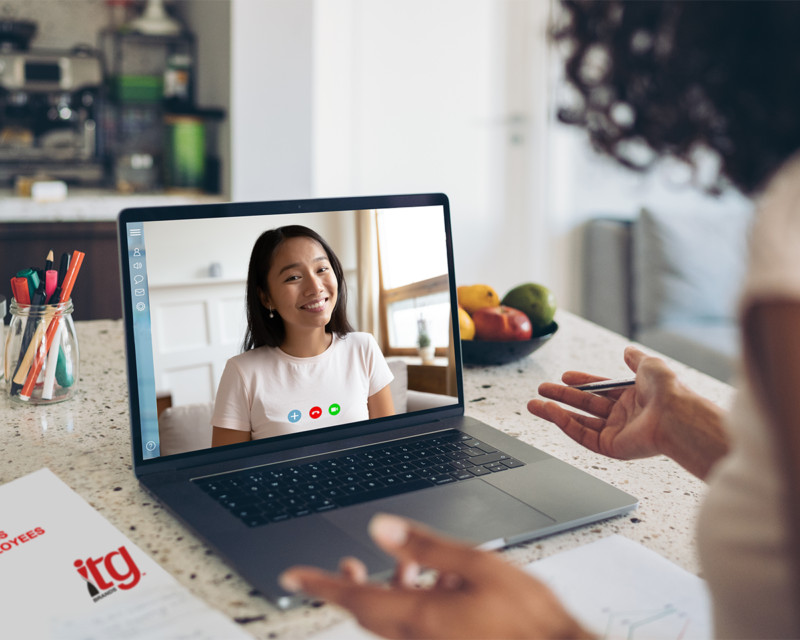 Remote Onboarding Shows Agility in Continuing to Grow Company Talent
BY TRACIE CHRISMON
Getting back to a normal working environment will take time and adjustment for everyone. But in the meantime, ITG Brands continues to expand its talent framework by hiring and onboarding even in a virtual world for not only Field Sales, but Corporate positions as well. For new hires that are located near the Corporate office, an in-office orientation is conducted following social distancing protocols. They receive a computer and handbook to get them connected to the Company systems and help get them setup to begin working from home.
"The overall onboarding process has been seamless joining ITGB," shares recent new hire Keon Frazier, Manager, Customer Marketing. "The company has been very supportive from day one with getting me acclimated to the company policies, leadership expectations, and what to expect once we are allowed back onsite. Additionally, the company is doing a great job of utilizing technology to continue bringing great things to life for the organization and to keep the social interaction alive amongst teams."
"Collaboration with hiring managers, new hires, and various departments remotely has allowed the onboarding process to continue during this change in work environment," says Sr. Talent Acquisition Specialist Sheridan Maurer. "Working with our IT department, new hires receive training to get them the initial login processes, as well as where to go for IT support. The way all of these teams have adapted to this new process has been exceptional. I feel we have gotten everyone connected and ready to work seamlessly. Although the face-to-face connection to introduce employees throughout the company isn't possible at this time, managers have done an excellent job getting these new hires acclimated to their team."
"This is the first time I've experienced a remote on-onboarding," shares new hire Carrie Valencia, Sr. Infrastructure Engineer, IT. "While there are certainly challenges, the use of Microsoft Teams has made the transition so much easier. I'm able to put a face to all of my teammates and am in constant communication with them. It's also nice to get to know my team outside of an office environment. I'm able to see and learn more about their personal lives, which will make our working relationship that much stronger."
An additional step to help the new hire feel connected is providing them with a link to take a virtual tour of the Corporate office. Prepared by Facilities Supervisor Adam Pitts, the video is shared with remote new hires to give them an inside look of the office. Click the link to see the virtual tour.
"Every new hire has loved this little glimpse at the office environment. This is such a great addition to the process," Sheridan says. "I also call the ones whose start dates are a little further out periodically to see how they are since things are a bit 'crazy' now because of COVID. I find that by doing all of this, it helps to give our new hires a better candidate experience."
"My experience with remote onboarding has been a successful one," says recent new hire Drew Tilghman, Director, Revenue & Growth Management. "The team developed a detailed learning plan, provided pertinent background and historical documents, and maintained a steady cadence of onboarding through Microsoft Teams sessions to ensure I felt both a part of the team and up to speed."