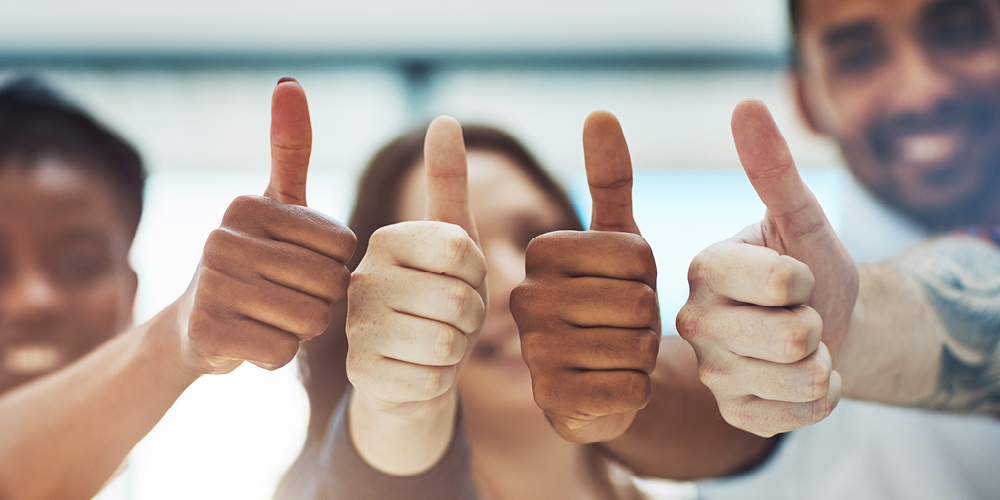 ITG Brands Embraces Diversity and Inclusion
At ITG Brands we believe that our culture is driven by our people – stemming from our beliefs, behaviors, and aspirations. We believe that when we Create Great Teams – diverse and inclusive teams with a range of backgrounds and experience – we set our employees and our organization on a course for success.
What's the Difference between Diversity and Inclusion?
Diversity is the who and the what – the different groups that make up our organization, whether based on gender, ethnicity, sexual orientation, disability, religion, or a variety of other inherent characteristics. Inclusion, on the other hand, is how. Inclusion refers to the behaviors that welcome and embrace diversity; those that ensure that different perspectives truly have a voice in and make a contribution to our culture.
Why are Diversity and Inclusion important?
Research indicates that diverse companies are more innovative, more dynamic, and more attractive to talent. As part of a global corporation with a challenger mindset, making sure that we consider all perspectives and embrace the best ideas are especially important to our company culture and success. Diverse ideas generated by diverse groups of people generate winning strategies.
What does this mean for ITG Brands?
Over the coming year, we will continue to focus on diversity of thinking (the bringing together of various perspectives) as well as enhance our efforts in measurable and visible diversity and inclusion. We will do this through diversity-focused employee engagement activities, various learning and development opportunities, and by ensuring that our recruitment efforts are inclusive.
"ITG Brands wants to ensure a work environment where we give equal opportunity to everyone, where we have open minds and value each other's varied contributions. I encourage all of our employees to purposely seek out different perspectives and viewpoints, in order to collaborate, challenge each other and come up with the best solutions," says SVP Human Resources Michele Deuterman. "We embrace all backgrounds and perspectives at ITG Brands, and we know they are critical to our continued growth and success."
Please click the video above to view remarks by Oliver Kutz, president and CEO of ITG Brands, at the 2021 National Action Network event honoring the legacy of Dr. Martin Luther King, Jr.