AN EXTENSIVE PORTFOLIO OF
GREAT TOBACCO PRODUCTS
ITG Brands, LLC is the third-largest tobacco company in the U.S., and offers a broad portfolio of some of the most well-known cigarette, cigar and e-vapor brands. This iconic portfolio of brands includes: Winston, Kool, Salem, Maverick and USA Gold cigarettes; Dutch Masters, Backwoods and Phillies cigars; and blu electronic cigarettes.

Winston was introduced in 1954 and became the first nationally popular filtered cigarette. By 1966, Winston became the best-selling cigarette in the nation, a position it held for 10 years. Today, Winston remains one of the country's top-10 cigarette brands.
Visit Winston

Maverick, one of America's leading discount cigarettes, offers adult smokers the smooth taste of a premium priced cigarette at an everyday low price.

One of America's classic brands, Montclair is a premium-tasting cigarette at a discount price.

Salem was introduced in 1956 as the first filtered menthol cigarette. Salem eventually dominated the menthol category — becoming one of the world's best-selling brands. Today, Salem remains one of the best-selling menthol brands in the United States.

Launched in 1933, Kool was the first menthol brand to gain nationwide distribution — and it quickly became one of the world's most famous menthol cigarettes. Kool is distinctive among menthol cigarettes because it delivers an intense menthol smoking experience that is bold, yet smooth. Kool achieves the perfect balance of rich tobacco taste by combining specially blended tobaccos with the fresh flavor of menthol. The fusion of tobacco and menthol is symbolized by the interlocking "O's" in the Kool logo, which are present today in much the same form as on the original packaging.
Visit Kool

USA Gold, from Commonwealth Brands, Inc., is a highly respected brand in the discount sector and one of the best-selling cigarettes in the U.S.

Sonoma reinforces our strong presence in the U.S. discount cigarette sector.
Rave provides an important presence in the discount market.

blu's innovative design and advanced technology enhance the experience for e-cigarette consumers. A proven consumer choice in the U.S. market, blu are available both online and at retailers nationwide. blu comes in convenient disposables or rechargeable packs for regular use, with or without nicotine, and in a variety of flavors.
Visit blu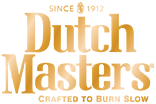 Dutch Masters are machine rolled cigars known for high quality and craftsmanship and have earned their place as Americas #1 Natural Wrapped cigar. Dutch Masters, with a major refresh of its 100-year-old iconic logo and introduction of new variants and "Dutch," is now even more relevant to today's adult cigar smoker.
Visit Dutch Masters

Introduced in 2014 as a natural leaf alternative in the value segment, Dutch offers a unique fusion concept that leverages Dutch Masters' expertise.
Visit Dutch
Established in 1879, Antonio y Cleopatra cigars, also known as AyC, have been amongst the best-selling natural wrapper cigars for more than a century. Blended with Cuban seed tobacco and available in different natural leaf wrappers, the AyC brand has a long history and tradition of satisfying adult American smokers.

The El Producto brand was made popular, in part, by the famous comedian George Burns who liked to call them his "little ladies" and professed to smoke 10 per day. El Producto cigars are full bodied with a smooth and mild taste, available in classic shapes.

Backwoods all natural tobacco cigars were introduced nationally in 1981 and were an overnight success. The cigar's unique structure – "WILD & MILD" as it was identified, with a roll-your-own look, a frayed end, tapered body and unfinished head has worldwide appeal. Their unique style, taste, aroma and packaging have made Backwoods the number one selling all natural cigars in the world.
Visit Backwoods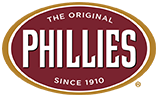 Phillies Cigars began in Philadelphia, Pa. in 1910, introduced by Bayuk Bros. as Philadelphia Hand Made cigars. The smoking public quickly shortened that name to Phillies and a cigar brand was born. Phillies has the distinction of being one of the most iconic and recognized cigar brands within the United States offering an extensive selection of cigars to satisfy any taste and smoking preference.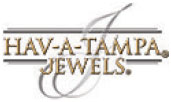 Originally trademarked in 1902, Hav-A-Tampa has become the world's largest selling wood-tipped cigar.