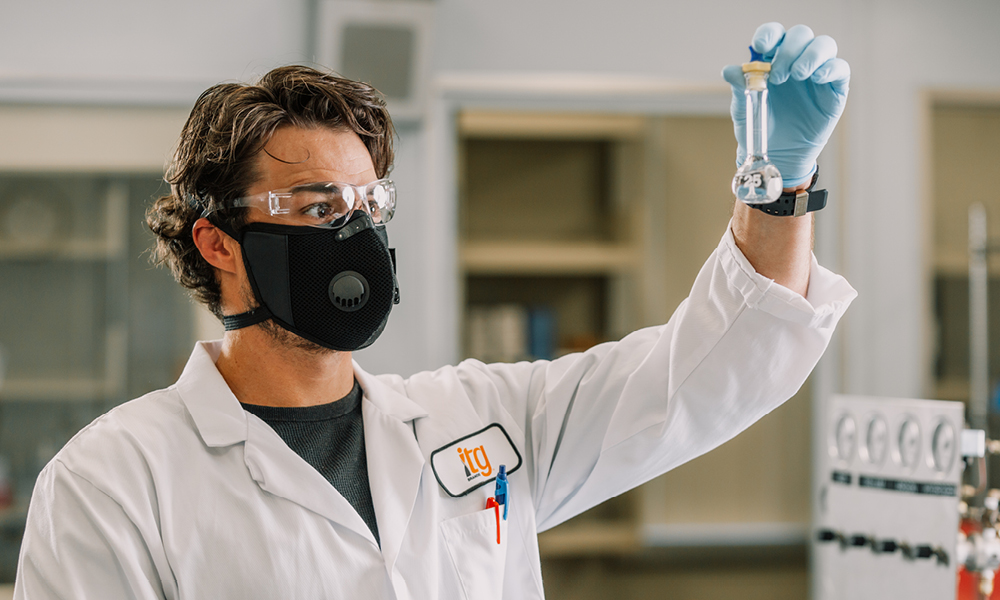 A Passion for Science
The success of our business doesn't just happen. It takes a lot of hard teamwork, by people who are passionate about what they do. Some love sales, marketing or manufacturing. Others find satisfaction in the numbers or slicing and dicing the market analytics. But at Product Integrity and Compliance, it's all about the science of the products – and protecting the Company's portfolio through regulatory compliance. The passion they have for their work has yielded extraordinary benefits.
FDA recently updated its web site which lists marketing orders for granted "Exempt from Substantial Equivalence Reports" (EX REQ or "minor mod"). It is apparent once again that ITG Brands is among the leaders in the industry for this regulatory pathway.
"ITG Brands has used the minor mod pathway to effectively and efficiently move our cigarette products 'back to 2007' and thus away from the close scrutiny of FDA," reports Anuschka Merson, Senior Manager, Regulatory and Scientific Affairs. "Product variants that were once at risk due to unfavorable determinations during the Standard Equivalence (SE) Review process are no longer being manufactured. They have been replaced by the those with 2007 specifications and approved minor mod orders."
This shorter and more summary pathway has been used for multiple submissions during the last two years and has also resulted in shorter review periods for FDA; on the order of a few months rather than years. By using this method, a new product variant can be on the shelf in about a year or sometimes less. To date, FDA has granted no less than 72 such minor mod orders for ITG Brands. It is an extraordinary accomplishment.
Not only has the RSA team used this pathway to gain approval of the 2007 products, but also to eliminate the need for multiple ingredients, thus making the manufacturing process more efficient.
"This work has been critical for manufacturing," says Operations Executive Vice President Antonio Gutierrez. "In moving products back to the 2007 specification we have found some materials are either no longer available, or too expensive, or result in additional complexity and therefore costs. By eliminating materials, we can simplify the manufacturing process and gain efficiencies."
"I'm really proud to lead this team and really happy they have such passion for their work. It shows in the results," said Carole Folmar, Senior Director, Product Integrity and Compliance (PIC). "It takes a lot of people doing a lot of different jobs to assure our success. It takes a lot of dedication and passion for the jobs they do. At PIC, we're passionate about the science."